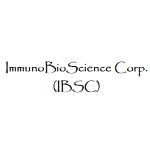 Search ImmunoBioScience Corp Products
ImmunoBioScience Corp Products
No promotions are being offered by this supplier right now
ImmunoBioScience Corp. focuses on developing High Quality Reagents for use in ImmunoHistochemistry. We are dedicated to providing user friendly products, delivered on time.

We are located in the city of Mukilteo, in the state of Washington, USA.
Still Need More Help?
If you have sales questions relative to particular products or to your line of research, please contact the CEDARLANE® sales department and have all of your questions answered in a timely and professional manner.