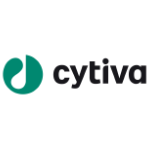 Search GE Healthcare Biosciences. Products
General Electric healthcare Products
Primary Product Categories

Gene Expression and Modulation

Western Blotting and Electrophoresis

Protein Purification

PCR and RT-PCR Kits

Laboratory Filtration Products

Chromatography Systems

Biacore SPR Systems

Cell-Based Assays
GE Healthcare provides transformational medical technologies and services that are shaping a new age of patient care. Our expertise in medical imaging and information technologies, medical diagnostics, patient monitoring systems, performance improvement, drug discovery, and biopharmaceutical manufacturing technologies is helping clinicians around the world re-imagine new ways to predict, diagnose, inform and treat disease, so their patients can live their lives to the fullest.

GE Healthcare's broad range of products and services enable healthcare providers to better diagnose and treat cancer, heart disease, neurological diseases, and other conditions earlier. Our vision for the future is to enable a new "early health" model of care focused on earlier diagnosis, pre-symptomatic disease detection and disease prevention.

Headquartered in the United Kingdom, GE Healthcare is a $17 billion unit of General Electric Company (NYSE: GE). Worldwide, GE Healthcare employs more than 46,000 people committed to serving healthcare professionals and their patients in more than 100 countries. For more information about GE Healthcare, visit our website at

www.gehealthcare.com

.
No promotions are being offered by this supplier right now
Still Need More Help?
If you have sales questions relative to particular products or to your line of research, please contact the CEDARLANE® sales department and have all of your questions answered in a timely and professional manner.