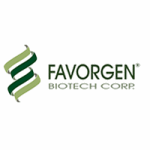 Search Favorgen Biotech Corporation Products
Favorgen Biotech Corporation Products
No promotions are being offered by this supplier right now
Favorgen is located in the national biotechnology park, Taiwan. It constructs its ISO qualified factory with automation system for production of high-quality molecular biology products and clinical chemical reagents. Currently, Favorgen establishes its branch offices over USA, China, Korea and Denmark and has set up its distributorship net over 30 countries in the world. Since being established, Favorgen has invested substantially in its state-of-the-art manufacturing facilities, to provide customers with high-quality products at very competitive prices. Favorgen is committed to developing research, both in-house and through collaboration with academic and industrial partners, in order to keep offering high-quality, innovation products.
Still Need More Help?
If you have sales questions relative to particular products or to your line of research, please contact the CEDARLANE® sales department and have all of your questions answered in a timely and professional manner.