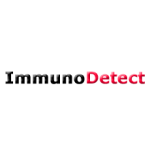 Search Immuno Detect Inc. Products
Immuno Detect Inc. Products
No promotions are being offered by this supplier right now
ImmunoDetect Inc. manufactures polyclonal antibodies specific to potential ligand binding domains of mouse and human cell membrane receptors, proteins involved in apoptosis and signal transduction. Antibodies are antigen-affinity purified and characterized for their utility in various immunoassays. ImmunoDetect also provides control reagents and provide services such as custom peptide synthesis, custom antibody generation and purification, and antibody characterization by various immunoassays.

Our mission is to generate antibodies that are specific and have utility in research, diagnosis and drug development, provide services that are cost effective, are completed efficiently and will make our customers successful in their efforts.
Still Need More Help?
If you have sales questions relative to particular products or to your line of research, please contact the CEDARLANE® sales department and have all of your questions answered in a timely and professional manner.