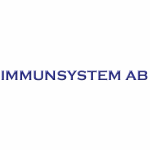 Search Immunsystem Ims Ab Products
Immunsystem Ims Ab Products
The company is based in Uppsala, about 70 km north of Stockholm, the Swedish capital. IMMUNSYSTEM specializes in the production and use of avian antibodies (IgY) in a number of different applications.

In the area of therapeutics, IMMUNSYSTEM has worked with immunotherapy for several indications where long term prophylaxis against bacteria, fungi and viruses is suitable. For cystic fibrosis patients, treatment with IMMUNSYSTEM's drug candidate has been used continuously for more than 10 years.

In research and diagnostics, IMMUNSYSTEM has developed a multitude of primary and secondary antibodies and offered one of the first commercial kits for detection and quantification of Staphylococcal Protein A.
No promotions are being offered by this supplier right now
Still Need More Help?
If you have sales questions relative to particular products or to your line of research, please contact the CEDARLANE® sales department and have all of your questions answered in a timely and professional manner.