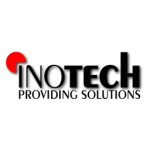 Search Inotech Biosystems Int'L Products
Inotech Biosystems Int'L Products
No promotions are being offered by this supplier right now
Inotech Biosystems International, Inc. is the U.S. sister company to Connectorate AG (formally, Inotech AG), a Swiss bioscience company that has been providing solutions to research challenges in the fields of Cell Biology, Immunology, and Molecular Biology for over 20 years. Initially established in Lansing, Michigan, Inotech Biosystems International relocated to Rockville, Maryland in Novemeber 1997.

Inotech Biosystems International sells biomedical research equipment developed and produced by the Swiss parent company. The equipment is produced with the traditional Swiss precision and reliability in both design and manufacturing.
Still Need More Help?
If you have sales questions relative to particular products or to your line of research, please contact the CEDARLANE® sales department and have all of your questions answered in a timely and professional manner.