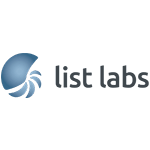 Search List Biological Laboratories Products
List Biological Laboratories Products
No promotions are being offered by this supplier right now
List Biologicals is the world leader in producing bacterial toxins for over 25 years for research including cholera, pertussis, tetanus, diphtheria, pasteurella multocida, shiga-like and botulinum toxins. Toxin subunits, recombinant PA, LF, and EF from Bacillus anthracis, toxoids, antisera and LPS are also available. If you have an interest in a particular toxin not mentioned, please contact us.

At List Labs, innovation plays a large role in our product development. Since 1978, we have developed many new products for the scientific community. Keep an eye on our Product Pipeline for information on potential new products.

Knowledge Base and Support Portal

Technical information can be easily accessed on our Knowledge Base & Support Portal. Articles and citations are arranged by category and can also be found with the easy-to-use search feature at the top of the support page. Enjoy our video on how to get the most out of it.

Click here to access the Knowledge Base & Support Portal.
Still Need More Help?
If you have sales questions relative to particular products or to your line of research, please contact the CEDARLANE® sales department and have all of your questions answered in a timely and professional manner.