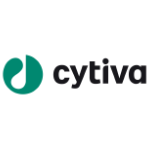 Primary Product Categories

Gene Expression and Modulation

Western Blotting and Electrophoresis

Protein Purification

PCR and RT-PCR Kits

Laboratory Filtration Products

Chromatography Systems

Biacore SPR Systems

Cell-Based Assays
Cytiva is a global provider of technologies and services that advance and accelerate the development and manufacture of therapeutics. Formerly part of GE Healthcare Life Sciences, we have a rich heritage tracing back hundreds of years, and a fresh beginning since 2020.

Our customers undertake life-saving activities ranging from fundamental biological research to developing innovative vaccines, biologic drugs, and novel cell and gene therapies. Our job is to supply the tools and services they need to work better, faster and safer, leading to better patient outcomes.

Cytiva is a 3.3 billion USD global life sciences leader with over 7000 associates across 40 sites who are dedicated to our vision to improve access to life-changing therapies that transform human health. As a trusted partner to customers that range in scale and scope, Cytiva brings efficiencies to research and manufacturing workflows, ensuring the development, manufacture and delivery of transformative medicines to patients.
No promotions are being offered by this supplier right now
Still Need More Help?
If you have sales questions relative to particular products or to your line of research, please contact the CEDARLANE® sales department and have all of your questions answered in a timely and professional manner.